October 14, 2021
Day 4 - 7pm
Bloc_1
Please notre that there is a PASSPORT available for the three concerts at Usine C. Juste choose one date and then the "passport" option will become avaialble.
Get your tickets
Mélanie Frisoli - JTTP 2020
Mélanie Frisoli is a French composer, sound designer and field recordist based in Montreal. Before composing electroacoustic music, Mélanie was a singer-songwriter who has released six albums and toured around the globe, performing over 700 shows. She has also composed music for documentaries, dance and theater plays.
She's currently finishing a Master's degree in digital music at l'Université de Montréal, studying electroacoustic, acousmatic and electronic music composition with famous composers/teachers (Robert Normandeau, Dominic Thibault, etc.). Her work is inspired by soundscapes, poetry, noise and the limits of technology.

Program
Le chant de la machine (13')

First prize winner at the 21st edition of the Jeu de temps / Times Play contest of the Canadian electroacoustic community (CEC)

Le chant de la machine (2021) is the result of an exploration of the infinite limits of technology. I went in search of sound materials with, in all and for all, a recording of a few seconds of digital silence. Thanks to feedbacks and extreme settings, sounds escaped. I caught them as I could, and then I did everything. All the tweaks I'd never tried and all the tools

I had never dared to thwart. Finally, in spite of the bloody fight between the machine and I, velvet and charm appeared. A disturbed electronic soundscape, sometimes erratic chase, sometimes contemplative face-to-face, could then take shape. It was interesting to probe what the machine is capable of producing. Does it have things to tell me when it no longer understands me? Can I make it lose control?

I didn't get a clear answer, it didn't speak. But it almost sang.



Frédéric Auger

Frédéric Auger is interested in creating living sound matter, interpreted live. In recent years, his activities have focused on the integration of immersive sound environments into performative context, using sampling, reproduction, dynamic processing as well as the possibilities of direct spatialization and transformation of objects/sound bodies. He's always looking for an organically integrated practice that blends with the creative and experimental process of artists with whom he associates.
Ces temps lents-là
is his first fixed media work.
Lately he worked with l'Orchestre d'hommes-orchestres, Bureau de l'APA, Théâtre Rude Ingénierie, Théâtre de la banquette arrière, Système Kangourou, documentary theatre company Porte Parole, Sibyllines (Brigitte Haentjens) and Onishka (Émilie Monnet). In the past he had the opportunity, as sound designer or sound engineer, to collaborate with Marie Brassard, François Girard, Robert Lepage, Claude Poissant, Philippe Cyr and Alexia Bürger. He teaches sound design at UQAM's École supérieure de théâtre and sound engineering at the National Theatre School of Canada.
Program
Ces temps lents-là
(13')
Premiere: 2020, remix: 2021
A collapse took place. Not the one announced, not how or where it was expected, creating a break in space-time.
Accelerating.
Accelerating is exhilarating, of course, but it also needs to be offset by slowing down more, more often, for a longer time.
Making this slowdown possible.
Building more humane, more supportive, more communal tomorrows.
Tripping up processes of alienation.
Inhabiting time in other ways. Changing the horizon. Decolonizing minds.
︎Recording

Photo credit : Caroline Campeau
Roger Tellier Craig
Roger Tellier Craig is a composer based out of Montreal, Canada. He is a founding member of Fly Pan Am, Et Sans (with Alexandre St-Onge), Set Fire To Flames and Le Révélateur (with Sabrina Ratté). These projects have seen him tour extensively in Canada, Europe, the United States and Japan, as well as releasing records with Constellation, Locust, Alien 8, Fat Cat, Root Strata, Gneiss Things, NNA Tapes, Where To Now?, Dekorder and Second Editions.

He has composed music for film and various art projects, working with Denis Côté, Albéric Aurtenèche, Zaynê Akyol, Projet EVA, Lynda Gaudreau, as well as providing the score to most of Sabrina Ratté's video works. He has also worked closely with the choreographer Dana Gingras over the past 15 years. He holds a certificate in electroacoustic composition from the Conservatoire de Musique de Montréal. His compositions "Duelle" and "Nulle part à trouver" have been awarded 3rd and 2nd prize in the Jeu de Temps/Times Play competition held by the Canadian Electroacoustic Community.

Program *creation
Horizons pavés (10'22'')

Horizons pavés is a piece created from sound recordings made in the Quartier St-Pierre in Montreal. The latter is completely enclosed by enormous transport infrastructures, including Highway 20 and two railroads (Canadian Pacific and Canadian National). Added to this is the current repair work on the Saint-Pierre interchange and a noisy bypass for trucks that crosses the neighbourhood.

Inspired by the energy and movement of the vehicles captured in the sound recordings, the piece seeks to make us aware of the acoustic reality that inhabits the neighborhood. Each of the sound recordings used presents a different point of view on the outskirts of the neighborhood, of its limits. The different passages of the piece were therefore guided by each of these points of view; some places are very active and noisy and other places offer more rest, although you can still hear this highway in the distance.


October 14, 2021
Day 4
Bloc_2
Get your tickets
One ticket grants access to blocs 1, 2 and 3
Hugo Tremblay
Socalled ex-acousmatician, tremblay sinks the speakers and screams in their sleep.

Please keep in line until concrete fields appear.

Program
mémo dégradé (13')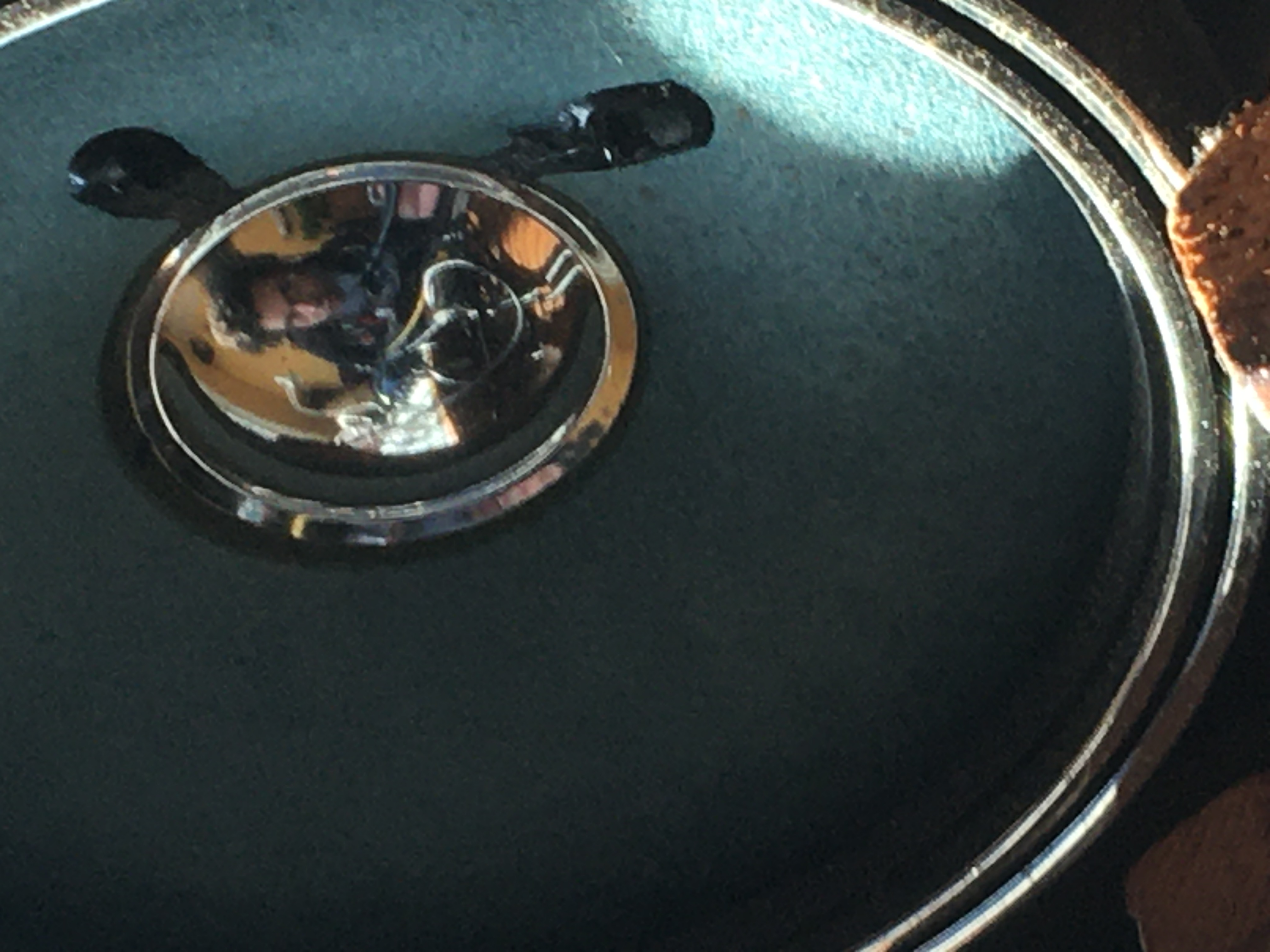 Rouzbeh Shadpey
Rouzbeh Shadpey is an artist and musician based in Montreal working through sound, writing, and performance. His practice and thought are shaped by an academic background in medicine, psychiatry, and music, the lived experience of a faltering body, and the deep kindness of his grandmother Nargues. His current artistic research explores the subclinical (an)aesthetics of illness, the AI voice, and decolonial nervous architectures. Rouzbeh is currently a studio resident at the MAI and has performed and exhibited work at Mutek Montreal, Studio XX, la Serre, Suoni Per Il Popolo, and Phi Centre. His music, under the identity GOLPESAR, has been released on Dream Disk Lab and Opal Tapes.

Program
A Body Without, and in Need (15')

Spatialized excerpts, 2020-2021


Photo credit : William Sabourin

Erin Gee
Erin Gee (Montreal, b. 1983) is an artist and composer who creates artworks that promote critical sensuality, affect, haptics, communication, and presence in sonic and digital architectures. Inspired by the human voice as a conceptual object, she likens the vibration of vocal folds to electricity and data across systems, or vibrations across matter, that inform larger structures of power via gender in contemporary life. She is known for her use of physiological sensors to promote and embodied relation to algorithmicity, and is a DIY expert in affective biofeedback, implicating the body of the listener as part of her cybernetic systems in place. Her work in vocal composition, networked performance, ASMR, VR, AI and robotics was shown in solo exhibition at MacKenzie Art Gallery (CA), and Hamilton Artists Inc (CA), as well as festivals and group exhibitions such as LEV Festival (ES), MUTEK (CA), Darling Foundry (CA), Trinity Square Video (CA), Toronto Biennale (CA), Elektra Festival (CA), Ars Electronica, NRW Forum (DE), and MediaLive Festival (US).

Program *creation
We as Waves (15')

Presenting an intimate experience for electroacoustic music and voice, composer and visual artist Erin Gee expands upon her past work in physiological and unconscious sonic methods through a new collaboration with queer playwright Jena McClean. We as Waves is a performance for solo performer that combines hypnotic hand gestures and intense eye contact with sonic elements of verbal suggestion, whispers, and hand-manipulated textural sounds, triggering new ways of listening through feeling, adapting techniques from Autonomous Sensory Meridian Response (ASMR) into a provocative first-person roleplay.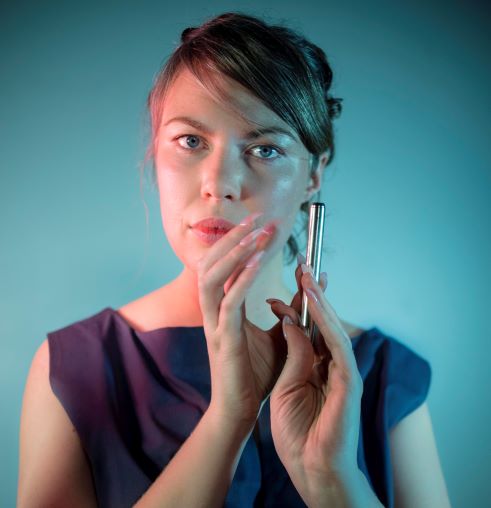 October 14, 2021
Day 4
Bloc_3
Get your tickets
One ticket grants access to blocs 1, 2 and 3
Xavier Madore
Composer and videographer, Xavier Madore lives and works in Montreal. He is also the co-founder of the audio-visual company "La Conserve Média". A graduate of the Montreal Conservatory of Music in Electroacoustic Composition, his compositional works are focused on the search for discursive structures and advocate a discourse with articulated gestures. His work has received awards in several internationally renowned composition competitions as well as presented in several festivals in Canada, the United States, France, England, Germany, Switzerland, Italy, Greece and Sweden.

Program
Écran-mosaïques (18'16")

During an acousmatic analysis seminar on the subject: From cinematographic grammar to acousmatic music: Writings and structures, I was particularly interested in the perceptual efficiency of the sound and spatial anchoring of certain fragmented screen processes (split-screen).

Begun during a research & creation residency at the Elektronmusikstudion (EMS) in Stockholm, and completed at the Montreal Conservatory of Music (CMM), Mosaïque Screen (from the process of the same name) attempts a transposition of the various diegetic and geometric displacement possible from a visual framework to a distribution of various sound elements in the diffusion space.


France Jobin
France Jobin is a sound / installation / artist, film composer, and curator residing in Montreal, whose audio art, qualified as "sound-sculpture", reveals a minimalist approach to complex sound environments where analog and digital intersect. Her installations incorporate both musical and visual elements inspired by the architecture of physical spaces. Her work can be "experienced" internationally in a variety of unconventional spaces and new technology festivals.

Jobin has solo recordings on many renowned labels, mainly popmuzik records (JP), LINE (US), ROOM40 (AU), nvo (AT), Baskaru (FR) and ATAK (JP) and recently No-ware (CL-DE). Her sound art is also part of countless compilation albums.

Program *creation
The Fluidity of Time Does Not Exist (15')

Time is mysterious; I never realized how much until I studied it in the context of Quantum Physics. The mystery stems from a common-sense way of thinking - that the present moment, which we call "now" is not fixed but moves constantly in the direction of the future. This is what we refer to as the flow of time.

The common-sense concept of time is as follows: Imagine a line with an arrow pointing towards the right, each point on the line represents a fixed moment, a triangle drawn with the tip touching the line represents the continuous moving point, the present moment. It is supposed to move from left to right. Some believe particular events as being fixed, and the line itself as moving past them so that moments from the future sweep past the present moment to become past moments. Thinking of time as a line simply implies a sequence of points at different positions, so any moving point can be thought of as a sequence of motionless "snapshot" versions of itself, at each moment. It is similar to a sequence of still photos, projected onto a screen. Collectively, the images are moving but individually, the image never changes.

This idea that the present moment seems to be moving forward in time is defined relative to our consciousness. But our consciousness, however, cannot do that. Nothing can move from one moment to another, To exist at all at a particular moment means to exist forever. Our consciousness exists in all our (waking) moments. We do not experience time flowing, or passing. What we experience are differences between our present perceptions and our present memories of past perceptions. We interpret those differences correctly, as evidence that the universe changes with time. We also interpret them incorrectly, as evidence that our consciousness, or the present, is something that moves through time.

The passing of time is intrinsic to the world; it is born of the world itself, out of the relations between quantum events that are the world, and that themselves generate their own time.

The fluidity of time does not exist, is my attempt to put this concept into sound, creating a piece of music, which itself is created within a span of time…


Photo credit : Fabio Perletta

Louis Dufort

Louis Dufort, from Montréal, is a prolific composer in several formats: fixed media, mixed music with live processing, visual music, and installation. He received several commissions from various musical ensembles and organizations: ACREQ, SMCQ, Akousma, Chants libres, Codes d'accès, ECM, Quasar, Quatuor Bozzini, Ubisoft, Musée Pointe-à-Callière, ZKM, Sixtrum, and Radio-Canada. He has also been a regular collaborator with Compagnie Marie Chouinard since 1996. In 2018, he composed the soundtrack for Denys Arcand's movie La chute de l'empire américain ("The Fall of the American Empire"). In addition to his creative work, Louis Dufort teaches composition at the Conservatoire de musique de Montréal and is the artistic director of the Akousma festival. In February 2018, he received the 2016-17 Opus Award for Director of the Year for the Akousma 13 festival.

Program
Monts-Valin 2021 (11'36)

Based on field recordings, this piece is inspired by a collection of meaningful moments experienced during my many hikes on Monts-Valin, located in Saguenay. These moments present a wide range of states of consciousness, from pure enjoyment to heady excitement, all underpinned by the holistic beauty and complexity of nature. What also fascinates me is that regardless of my states of consciousness, the forest remains sovereign, it is there, neutral and abstract, exposing its beauty through its light, colors, textures, movements and sounds. Consequently, the forest becomes music.

Monts-Valin was composed on the octophonic system of the Chicoutimi Musical Experimentation Center during a residency and mentoring activitie (Achicoutimatique), and premiered at the same place on August 12, 2021. Since then, the work has been reworked and spatialized for 16 speakers especially for Akousma.


Photo credit: Valérian Mazataud