October 15, 2021
Day 5 - 7pm
Bloc_1
Please notre that there is a PASSPORT available for the three concerts at Usine C. Juste choose one date and then the "passport" option will become avaialble.
Get your tickets
Micheline Coulombe Saint-Marcoux
presented by Yves Daoust
Micheline Coulombe Saint-Marcoux was born in Notre-Dame-de-la-Doré, in the Lac Saint-Jean region of Québec, on August 9, 1938. Her childhood, close to nature and filled with family song, was to influence her later electroacoustic work in its exploration of the voice (Arksalalartôq) and its evocation of natural landscapes (
Moustières
).
In 1965, she was a student of Tony Aubin at the Académie internationale d'été de Nice (France) where she was awarded the Prix René-Poire, her first composition prize. In 1967, she graduated from the Conservatoire de musique de Montréal with a first prize in composition with Modulaire, a work for orchestra and ondes Martenot, and the Académie de musique de Québec awarded her the Prix d'Europe (in composition), the first time it had been awarded to a woman.
In 1968, at the suggestion of Iannis Xenakis, she went to Paris to study electroacoustic music with the Groupe de recherches musicales (GRM), working with François Bayle, Guy Reibel and Henri Chiarucci. She also attended Pierre Schaeffer's course at the Conservatoire national supérieur de musique de Paris, and had private composition lessons with Gilbert Amy and Jean-Pierre Guézec. She remembers learning different aspects of composition from each of these artists, noting particularly Guézec's creative approach to voice, Schaeffer's vision of musical phenomena, Reibel's technical knowledge, Parmegiani's exploration of relationships between sound and image, Amy's logical organization of composition, and Bayle's poetic approach to sound.
In November 1969, she and five other young composers (Eduardo Bértola, Joanna Bruzdowicz, Pierre Boeswillwald, Dieter Kaufmann, and Jacques Lejeune) founded the Groupe international de musique électroacoustique de Paris (GIMEP), which gave concerts in Europe, South America and Canada between 1970 and 1973.
When Coulombe Saint-Marcoux returned to Montréal in July 1971, she joined the Conservatoire de musique de Montréal. She taught there until her death in 1985.
Program
Contrastances
(6'34")
Developed from a limited amount of material, this study juxtaposes moments whose contrasting effects are produced through different sound treatments. Each moment brings forward its own sound characteristics, and this results in a constant play of opposites.
Contrastances
was realized in February 1971 in a private studio in Paris (France) and premiered on April 1, 1971 at the Musée d'art moderne, in Paris (France)
Gisèle Ricard
presented by Monique Jean
Born into a musical family, Gisèle Ricard found herself drawn to the piano at an early age. In the mid-1960s, she undertook studies in performance and music education at Université Laval's School of Music in Québec City. It is there that she was first introduced to electroacoustic composition. Created in 1969 by Nil Parent, the University's electronic music studio (SMEUL) offered Québec's francophone experimentalists a stimulating environment in which to create. In 1973, Ricard cofounded the Groupe d'interprétation de musique électroacoustique (GIMEL) with Parent, Marcelle Deschênes, and Jean Piché.

The group performed in Québec and Ontario before traveling to Europe in March 1976 where it gave a series of concerts and workshops. In 1978 Ricard participated in the creation of the Association de musique actuelle de Québec (AMAQ). She then partnered with Bernard Bonnier and founded Studio Amaryllis. In 2002, until 2008, she became the general director and artistic director of the avant-garde concert presenter Erreur de type 27 (E27).

Program
Je vous aime (13'08'')

Premiered on May 8, 1987: Afternoon Concert, Faculté de musique — Université de Montréal, Montréal (Québec)


Marcelle Deschênes
presented by Louis Dufort
Composer, pianist, teacher and multimedia artist born in Price (Québec) in 1939. Master's degree and doctoral courses in composition under Jean Papineau-Couture and Serge Garant at the Université de Montréal (1963-68), followed by advanced training and work at the Groupe de recherches musicales de l'ORTF with Pierre Schaeffer, François Bayle and Guy Reibel, and at the Université de Paris VIII (1968-71).

Moving to Québec City (1972-77), she works as a lecturer and researcher in Auditory Perception, Musical Pedagogy for Children and Multi-art Animation Techniques at the Studio de musique électronique de l'Université Laval (SMEUL), where she cofounds the Groupe d'interprétation de musique électroacoustique (GIMEL). Back in Montréal, she is involved in the creation and operations of various organizations, as a founding member and director of: ACREQ (Association pour la création et la recherche électroacoustiques du Québec), Action multimédia (with the company Écran Humain), FATNA (Fondation pour l'application des technologies nouvelles aux arts), and Nexus (multimedia organization); and a founding member of CEC (Canadian Electroacoustic Community ). She was also on the Board of Directors of the SMCQ (Société de musique contemporaine du Québec) for a few years.

From 1980 to 1997, she teaches electroacoustic and multimedia composition, auditory perception and electroacoustic composition techniques at the Music Faculty of the Université de Montréal. She creates, develops and manages a new program in Electroacoustic Composition for the undergraduate, master's and PhD levels.

Program
deUs irae (19'45'')

To Micheline Coulombe Saint-Marcoux, in memoriam (1985)

Presented with a multi-image presentation realized with Jacques Collinbased on paintings by Liliane Fortier, David Morin, Michel Pigeon, and Pierre Tabouillet. Commissionned by the Canadian Electronic Ensemble (CEE).


October 15, 2021
Day 5
Bloc_2

Please notre that there is a PASSPORT available for the three concerts at Usine C. Juste choose one date and then the "passport" option will become avaialble.
Get your tickets
Christophe Lengelé

Currently studying in a Doctorate in Music - composition and sound design - at Université de Montréal, his field of activity and research gathers spatial sound design, electronic and electroacoustic composition and performance with a special focus on the development of live experimental audio tools and interfaces built from open source softwares.

After studying law and economics and working as a marketing and market analyst in international companies for a few years, he decided to quit the business field in 2006 and returned to studies to be trained in electroacoustic composition and obtained a Master of Arts in computer music.

He seeks to bring together the spheres of composition and improvisation and focuses on performing variable spatio-temporal open sound pieces with a global custom live tool, which he has been developing regularly in SuperCollider since 2011 in order to play the place and the music at the same time.


Program *creation
Free Party With Robert Normandeau (15')

This spatial performance is produced using a digital instrument, called Live 4 Life, which the author has been developing since 2011 on SuperCollider, in order to play with the space and the music at the same time. The spatial performance program is based on pre-recorded parameter loops that can be modified in real time through multiple interfaces. The main sound source of this performance consists of several hundred or even thousands of sound samples, taken from different works by composer Robert Normandeau, in this case Puzzles, Places inouïs, Clair de terre. This sound material is rearranged and triturated, in particular via the playback speeds and multiple multiphonic effects, the parameters of which are uncorrelated. The performance thus tends to resemble life experiences, which can oscillate slowly or suddenly between gentleness and violence, intense moments and periods of boredom and sadness. The machine is pushed to its computational limits, and sample playback speeds are changed frantically, speeding up or slowing down the life of a mass of sound objects. What I call machine hiss can sometimes be felt by overloading the computer's CPU, which effectively prevents new sound events from being triggered.


Photo credit : André Parmentier

Jean-François Denis

Jean-François Denis first discovered electroacoustics during a summer course given by Kevin Austin in 1981 at Concordia University in Montréal. Hooked, he pursued music studies at Mills College in Oakland (California, USA) under David Rosenboom (MFA, 1984). He has worked in live electroacoustics (solo and in ensembles) and works for dance and multimedia from 1982 until the mid-90s.

He is the director of Diffusion i média (1989) which produces and distributes the empreintes DIGITALes (1990), the SONARt (1992-95) and the No Type (2002-08) record labels.

In 1994, for his exceptional commitment to Canadian composers, he was awarded the Friends of Canadian Music Award organized by the Canadian Music Centre (CMC) and the Canadian League of Composers (CLC). In 1995 he was presented the Jean A Chalmers Award for Musical Composition — Presenters' Award for his contribution to the diffusion of new Canadian (electroacoustic music) work. In 2011 he was awarded the Prix Opus 2009-10: Artistic Director of the Year for his 20-year involvement in sound recording publishing / production.

Jean-François Denis is one of the three co-founders and co-artistic directors (1991-2008) and first president (1991-2009) of the concert presenter Réseaux des arts médiatiques.

He has taught electroacoustics at Concordia University (1985-89) in Montréal where he also directed the Concordia Electroacoustic Composers' Group (CECG) annual concert series. He is the editor of the CECG Tape Collection catalogs Q/Résonance (1988) and Q/Résonance Addendum (1989). Jean-François Denis was a member of the organizing committee of the Festival/Conference 2001(-14) (Montréal, May 1987). He is a founding member (1986) and the first president of the Canadian Electroacoustic Community (CEC) (1986-87; 1987-90) and the founder and first editor of the CEC publication Contact! (1988-90) and has edited the 1988 CEC Electroacoustic Days Diffusion! GUIDE and the 1989 >convergence< GUIDE.

He was awarded a fellowship grant from the ministère des Affaires culturelles du Québec (1988), from the Canada Council for the Arts (1988; 1989-90, 1993), and from the French Government (1990), was an artist in residence at the studio Grame (Lyon, France, 1988), at the Media Arts program of The Banff Centre for the Arts (Banff, Alberta, 1989), and at the studio Collectif & Cie (Annecy, France, 1990).

Jean-François Denis is an Associate Composer of the Canadian Music Centre (CMC) (1989) and a member of the Canadian League of Composers (CLC) (1990).

He has also been on several boards of directors: Conseil québécois de la musique (CQM) (for several years, until September 1998; 2009-10), Canadian Music Centre — Québec Region (2001-08), Canadian Music Centre — National (2002-08), Et Marianne et Simon (founder, 2001-08), Les Filles électriques (founder, 2001-07), SOCAN Foundation (2003-09; vice-president 2009-12; president 2012-15; past-president 2015-18), SODRAC (2009-18), and Association des professionnels de l'édition musicale (APEM) (president 2014-20).

Program
4 images (6'48'')


Robert Normandeau

His work as a composer is mainly devoted to acousmatic music, although he composed some mixed works. More specifically, his compositions employ esthetical criteria whereby he creates a 'cinema for the ear' in which 'meaning' as well as 'sound' become the elements that elaborate his works. More recently Robert Normandeau composed a cycle of works of immersive multiphonic music for a dome of loudspeakers. Along with concert music he has composed, for a period of twenty years, incidental music especially for the theatre.
He also worked as artistic director for over twenty years, notably for the concert series Clair de terre (Association pour la création et la recherche électroacoustiques du Québec (ACREQ)) from 1989 to '93 at the Planétarium de Montréal, and Rien à voir and Akousma (Réseaux) from 1997 to 2006.
He has been Professor in electroacoustic music composition at Université de Montréal since 1999 after completing the first PhDMus in Electroacoustic Composition (1992), under
Marcelle Deschênes
and
Francis Dhomont
. He leads the Groupe de recherche immersion spatiale (Spatial Immersion Research Group, GRIS), which produces sound spatialization software.
He received three Prix Opus from the Conseil québécois de la musique (CQM): two in 1999 ("Composer of the Year," and "Record of the Year — Contemporary Music" for
Figures
) and one in 2013 ("Record of the Year — Contemporary Music" for
Palimpsestes
). The Académie québécoise du théâtre (AQT) has given him two Masque Awards ("Best Music for Theatre"): one in 2002 for the play Malina and the second in 2005 for the play La cloche de verre, both directed by stage director Brigitte Haentjens.
Robert Normandeau is an award winner of numerous international competitions, including Ars Electronica, Linz (Austria, 1993, Golden Nica in 1996), Bourges (France, 1986, '88, '93), Fribourg (Switzerland, 2002), Luigi Russolo, Varese (Italy, 1989, '90), Métamorphoses, Brussels (Belgium, 2002, '04), Musica Nova, Prague (Czech Republic, 1994, '95, '98, 2012, '13), Noroit-Léonce Petitot, Arras (France, 1991, '93), Phonurgia Nova, Arles (France, 1987, '88), Stockholm (Sweden, 1992), and Giga-Hertz (Karlsruhe, 2010).
He received commissions from The Banff Centre for the Arts, BBC, CKUT-FM, Codes d'accès / Musiques & Recherches, Jacques Drouin, Les événements du neuf, Groupe de recherches musicales (GRM), Groupe de musique expérimentale de Marseille (GMEM), Terri Hron, Claire Marchand, Musée d'art contemporain de Montréal (MAC), Open Space Gallery, Orchestre symphonique de Montréal (OSM) / Société de transport de Montréal (STM), Arturo Parra, Société Radio-Canada, Réseaux, Sonorities Festival, Vancouver New Music, and Zentrum für Kunst und Medientechnologie (ZKM).
He was a composer in residence in Banff (Canada, 1989, '92, '93, 2012), Bangor (Wales, UK, 2008), Belfast (Northern Ireland, UK, 1997), Bourges (France, 1988, '99, 2005), Huddersfield (England, RU, 2015), Karlsruhe (Germany, 2004, '05, '10, '11), Mons (Belgium, 1996), Morelia (Mexico, 2013), Ohain (Belgium, 1987, 2007), Oslo (Norway, 2015), Paris (France, 1990, 94), and Santiago (Chile, 2013).
Both pieces presented tonight are published on Normandeau's album
"Mélancolie"
(
empreintes
DIGIT
ales
, 2021).
Program *creation
1.
L'engloutissement
(6'25")
2013-17, 19
To Trudy Crane
The title
L'engloutissement
[The Engulfment] came to me from reading Francisco Goldman's book Say Her Name, read in Mexico where the action largely unfolds. The story, about the death of his young wife on the seashore, sent me back to a personal event in the summer of 2012 where, although an excellent swimmer, I almost drowned. The engulfment relates to how I felt in the water, much like a prisoner of the water where, on three occasions, I managed to rise to the surface, only to then sink to the bottom, stuck in a structure that was too heavy. It's an experience I never had and which, curiously, was free from the fear that one can imagine in such circumstances. I finally managed to get out of it safe and sound, with an intense migraine.
The only sound treatment used here was the extreme slow motion. It is a tribute to the American artist Bill Viola, whose retrospective viewed at the Grand Palais in Paris in 2014 deeply touched me.
L'engloutissement is an immersive work intended to be presented in a dome of loudspeakers.
2.
Le ravissement
(15'21")
2019-21
To Jorane
The word rapture can be defined in two ways: the spiritual meaning of being transported to a supernatural world, and to ravish, or take away something.
Musically, this piece borrows the idea of rolling, which is, on the one hand, a process of manufacture by plastic deformation and, on the other hand, figuratively, the action of reducing the importance of something or someone. What is distorted here is time. Time and spectra are stretched here beyond the thresholds of perception. And figuratively, what is reduced, what is ravished, is the identity of the musical sources used.
In 2018, I was invited to collaborate on the most recent project of singer and cellist
Jorane
. My composition work consisted of processing in real-time the musical material of the soloist, the singers, and the string quartet. It was a return to live electroacoustics for me, which had been at the heart of my first experiences and which I had neglected for the last thirty years…
This piece is the result of a mix between the materials created for the show presented in March 2019 and those that were created during two creative residencies. The first took place at the Virginia Center for the Creative Arts (VCCA) in Amherst (Virginia, USA) in October 2019, the second in Nice in November 2019.
Le ravissement
includes nine movements:
L'arrivée
[Arrival];
Le doute
[Doubt];
La crainte
[Fear];
L'extase
[Ecstasy];
L'agitation
[Restlessness];
L'appel
[Call];
Le détachement
[Detachment];
Le ravissement
[Rapture];
La disparition
[Disappearance].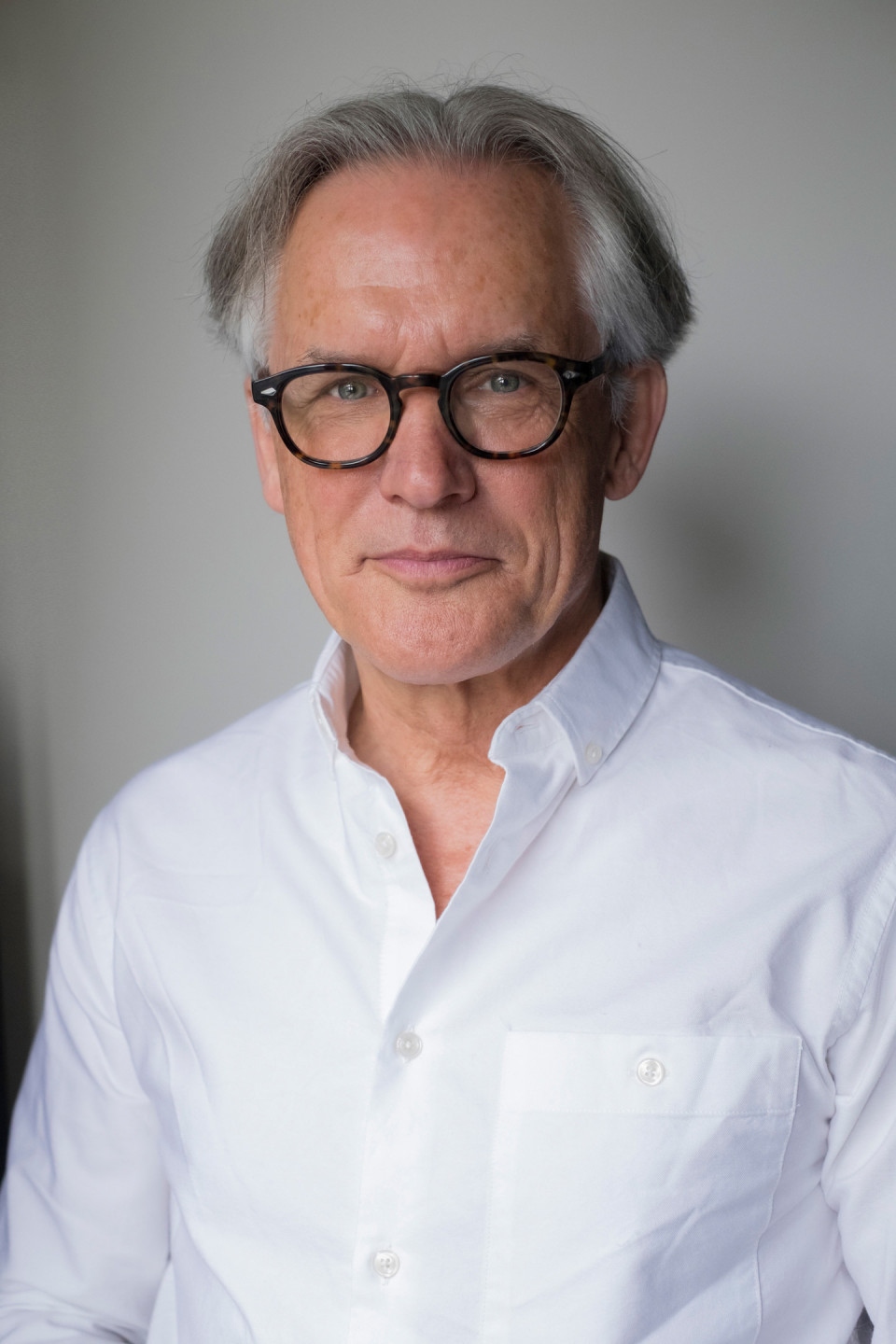 Gilles Gobeil
Following a bachelor's degree in compositional techniques, Gilles Gobeil undertook a master's in composition at Université de Montréal under Serge Garant. In the final years of his studies, he was introduced to electroacoustic practices by Marcelle Deschênes and Francis Dhomont. This discovery stimulated in him a desire to commit entirely to the exploration of unfamiliar forms and original timbres that the mastery of the tools availed by the electroacoustic studio offered. Since the completion of his studies, he has directed his creative interests almost exclusively to the creation of acousmatic and mixed works. His practice falls within what is known as "cinéma pour l'oreille" (cinema for the ear). Many of his compositions are inspired by literary or cinematic works and seek to "visualize" them through the medium of sound. Although his catalogue is comprised mainly of acousmatic and mixed works, he has also made forays into the fields of dance and film. Oftentimes traces of his experiences with instrumental music can be discerned.
His work has been recognized internationally and has earned him a number of prizes and distinctions, among them Ars Electronica (Austria), Bourges (France), Ciber@rt (Spain), CICEM (Monaco), CIME, CIMESP (Brazil), Destellos (Argentina), Luigi Russolo (Italy), Métamorphoses (Belgium), Musica Nova (Czech Republic), Música Viva (Portugal), SOCAN (Canada), and Stockholm Electronic Arts Award (Sweden).
He is regularly invited to undertake residencies abroad in order to create new works (Belgium, Brazil, Luxembourg, France, Portugal, Sweden). Between 2005 and '17, a close relationship was developed with the Zentrum für Kunst und Medientechnologie (ZKM) in Karlsruhe (Germany) through a string of residencies. In 2008 he was guest composer of the DAAD — Berliner Künstlerprogramm (Artists-in-Berlin Programme, Germany). Starting in 2011 Gilles Gobeil has gone on several tours in the UK, Germany, Canada, and the USA with ondist Suzanne Binet-Audet in order to present his trilogy of works for ondes Martenot and fixed sounds.
He has received commissions by groups and institutions such as Codes d'accès (Montréal), DAAD (Germany), empreintes DIGITALes (Montréal), Groupe de musique expérimentale de Bourges (GMEB, France), Groupe de recherches musicales (GRM, France), Musiques & Recherches (Belgium), Société Radio-Canada (SRC), Totem contemporain (Montréal), and ZKM (Allemagne), as well from individuals such as
Uli Aumüller
, Folkmar Hein, Camille Mutel, and Oscar Wiggli, and from performers such as Suzanne Binet-Audet, Yves Charuest, Arturo Parra, and Rick Sacks.
An amicable collaboration with guitarist and composer René Lussier led to the album titled Le contrat. Among his six solo releases, all published on empreintes DIGITALes, three were finalists in the Conseil québécois de la musique (CQM)'s Prix Opus for Disc of the Year and his disc Trilogie d'ondes won the Prix Opus 2004–05.
From 1991 to 2017 he was a professor of music technology at Cégep de Drummondville and has also been guest professor at the Université de Montréal and at the Conservatoire de musique et d'art dramatique de Montréal.
Gilles Gobeil is a member of the Canadian Electroacoustic Community (CEC), Associate Composer of the Canadian Music Centre (CMC), and co-founder of Réseaux, a presenter of media art events.
Program *creation
1.
Sentinelle
(15'31")
The composition
Sentinelle
(2019-2020) is for alto saxophone and fixed sounds. It is a modest tribute to celebrate the 50th anniversary of « 2001 : A Space Odyssey » (1968), a film from Stanley Kubrick.
Sentinelle
was realized at Musiques et Recherches (Belgium), Universitade Catolica do Porto (Portugal) and at the composer's studio. This work was support by the Canada Council for the Arts (CCA). Many thanks to Yves Charuest (alto saxophone).
2.
Un cercle hors de l'arbre
(10'28")
Pour sons fixés
2014-15
À Flo Menezes
Librement inspiré du film
La Jetée
(1962) de Chris Marker (1921-2012).
Un cercle hors de l'arbre
a été composée dans les studios PANaroma de l'UNESP à Sao Paulo au Brésil, avec le support du Conseil des arts du Canada (CAC).
La pièce a obtenu le Second Prix au 8e concours de composition électroacoustique Destellos à Mar Del Plata, Argentine, en 2015.
Photo credit : Isabelle Gardner