October 20, 2023

Day 3 -
9pm

1345 Ave. Lalonde, Montréal, QC H2L 5A9



Get Tickets!



Evan Magoni / Gonima (us)
gonima is an alias of Evan Magoni (he/him), a Montreal-based audiovisual artist exploring glitch aesthetics, complex rhythms, bright melodies, and ambient atmospheres. He employs pointillist audio editing, live playing, and generative musical processes to create detailed digital textures, ethereal tonality, and collage-like musical arrangements with an emotive core.
The gonima project started in 2011 in Philadelphia. Releases have found homes on Satellite Era in Chicago; Sunset Waves in Austin, Texas; Bullflat3.8 in Kyoto, Japan; Montreal labels ygrade and Ancient Robot; and in Munich, Germany on Slam City Jams.
Musical interests: deep listening, melodic tension and release, glitch sound design, drones, syncopation, gestural movement, sound collage.
Site web
︎
︎
Program
World Premiere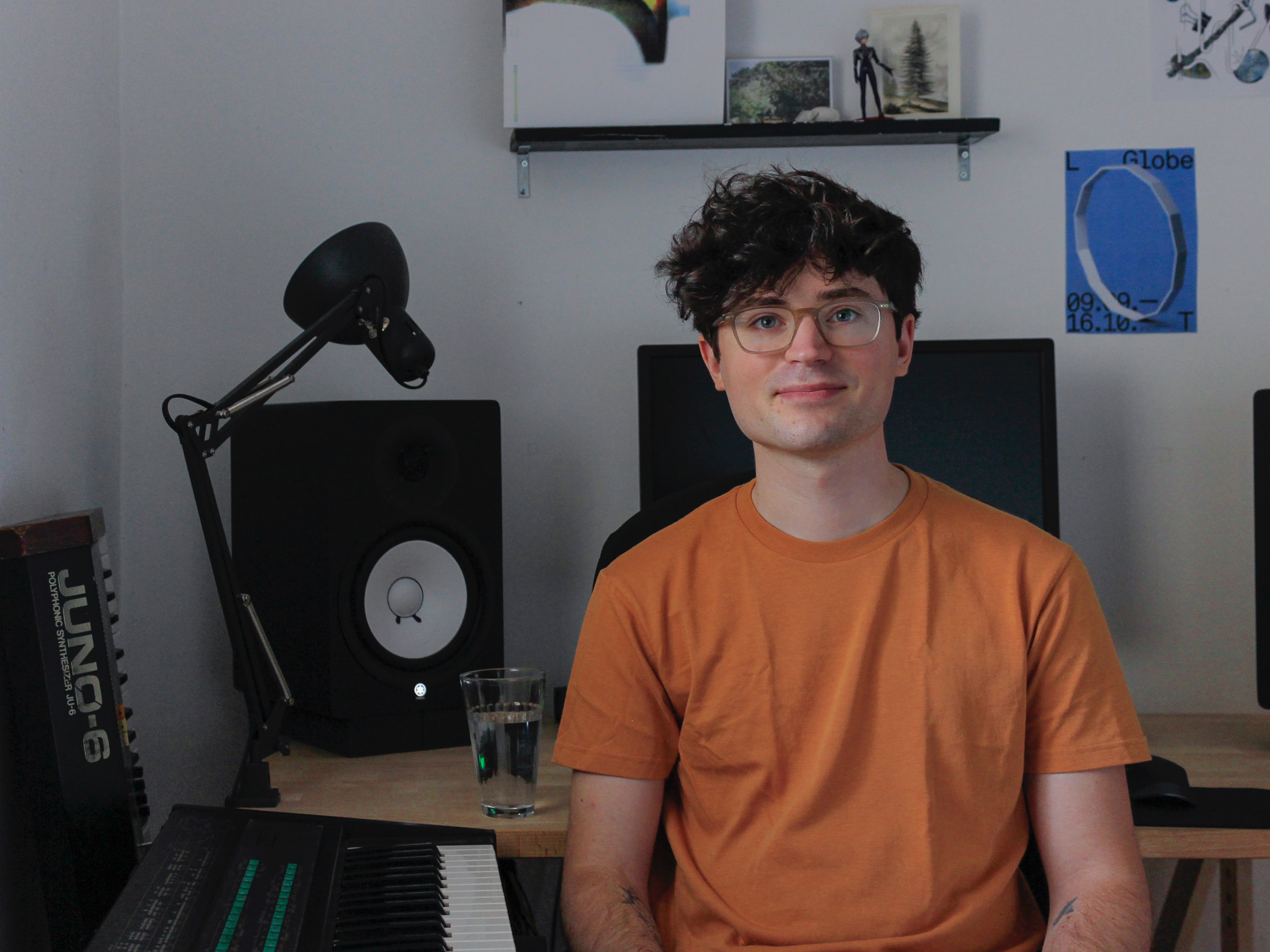 Olivia Block (us)
Olivia Block is a media artist and composer. Currently, her practice includes live performance, recordings, audio-visual installations, sound design, and scores for orchestra and chamber music concerts.
Block's studio pieces often combine field recordings, electronic sounds, electric organ, piano and long chamber music passages. She composes scores for ensemble, orchestra, pipe organ and piano. Her recordings are published on Another Timbre, Erstwhile, Glistening Examples, NNA Tapes, Room40, Sedimental, and Touch, among other labels.
Block performs using various techniques and instruments. She plays improvised and composed pieces on synth organ, laptop, analog synth, amplified objects, inside of grand piano and microphone, among other materials.
Block creates multi-channel diffusion concerts and site-specific, multi-channel sound installations. She recently completed a 14-channel sound installation featuring sounds from Harry Bertoia's "Sonambient" sculptures for the Nasher Sculpture Gallery in Dallas, TX.
Block has performed, premiered and exhibited her work throughout Europe, America, and Japan in tours in festivals and performance series including Incubate (Tilburg), MoogFest, Festival del Bosque Germinal (Mexico City), Sonic Light (Amsterdam), Redbull Academy, Kontraste (Krems), Dissonanze (Rome), Archipel (Geneva) and many others.
Block has created site specific sound installations for public spaces and exhibition spaces worldwide, including the including Arthur Ross Gallery at University of Pennsylvania, CEAM at Flagler University, MCA Chicago, Moss Arts Center at Virginia Tech, Museo Reina Sofia, and University of Chicago, Manhattan Museum of Arts and Design, Sokolowsko Sanitorium (Poland), CONTEXT (Miami and NY), and The Jay Pritzker Pavilion in Millennium Park (Chicago). She recently completed a 14- channel sound installation featuring sounds from Harry Bertoia's "Sonambient" sculptures for the Nasher Sculpture Gallery in Dallas, TX. Her most recent album, Innocent Passage in the Territorial Sea, is out on Room40.
Website
︎
Program
Breach
(2022) 24'
Block's new multichannel sound composition contains field recordings from various locations within the Laguna San Ignacio (San Ignacio lagoon) in the Baja, Mexico. Additionally, Block includes synthesized audio material in response to the field recordings. This composition places the listener in the lagoon from multiple points of view-underwater, on the shore, and inside of imaginary seascapes. The combination of field recordings and textures creates a subjective aural space rather than an objective representation of a location.
The sound collage is a framework through which we might imagine the experience of a listening whale. As we imagine ourselves listening, swimming and breathing we are often interrupted by the presence of anthropogenic noises. San Ignacio is the winter home to eastern Pacific gray whales (whose exhalation breaths at the surface water may be heard in some of the recordings). The lagoon is an UNESCO protected, pristine location for the whales to breed and feed. There are boats present in the waters, which have been captured in these recordings, presenting a loud din of noise underwater which covers the natural sounds.
Photo : Walter Wlodarczyk
Aho Ssan LIVE (ci/gh)
Aho Ssan is the artist name of Paris based Niamké Désiré. After studying graphic design and cinema, he began to compose electronic music and create his own digital instruments. Shortly thereafter he went on to win the Foundation France television prize for his soundtrack to the film of Ingha Mago in 2015 and has worked on several projects related to IRCAM/GRM inFrance. His debut LP «Simulacrum» was released on the 7th of February 2020 via Subtext Recordings.Based on the concept of Jean Baudrillard, it navigates through society's presentation of inclusivity and equality against my own experience of growing up black in France. Aho Ssan debuted "Simulacrum" at Berlin Atonal 2019.
︎
Program
TBA
Photo : Romain Guédé
︎