November 25, 2021
Electrochoc n° 2
Joël Lavoie and Émilie Payeur
Conference 7:30 pm / Concert 8 pm
Akousma in collaboration with the Conservatoire de musique de Montréal
Émilie Payeur
Émilie Payeur is a multidisciplinary artist from Montreal, Canada, mainly active in experimental music and visual arts. Her music, often described as minimalist and sometimes harsh, is mainly based on the no-input technique and on risk-taking. In her visual work, she is interested in the traces she perceives as remnants of actions from the past and in the notion of the sacred, ritual and transcendence. Emilie has a master's degree in electroacoustic music composition from the Université de Montréal and her work has been performed all over the world and has received numerous awards, both in Canada and internationally. In parallel to her artistic career, she studies the fascinating world of herbalism.
Program
"Using the no-input technique, I aim to create a horizontal landscape populated by organic apparitions. This is a minimalist piece based on barely-perceptible feedback and delay."
Website
/
Excerpt
Photo credit: Mathieu Robillard


Joël Lavoie
Joël Lavoie is a composer, sound artist based in Montréal/
Tio
'
tia
:
ke
, Canada.
His musical explorations sail through the troubled water of the individual and collective subconscious. Outwitting the anecdotic nature of real soundscapes through complex and textured collages, the auditor finds himself amid a soft and intense universe drifting freely in the evocations of the subliminal. Exploring the themes of the souvenir, the elsewhere and introspection, he encourages us to take a pause, a reset, surrendering to a rediscovery of the self. Minimalist music in its form, maximalist in his timbral complexity, it questions the usual codes of perception and apprehension. He has released an album | Absolument | (2015) on the Montreal based label KOHLENSTOFF, Cabines (2018) on Jeunesse cosmique and Souvenir. (2020) on Mikroclimat. In 2021, en premiered a new audiovisual collaborative project named mesocosm with artist Emma Forgues and Philippe Vandal.
Besides composition and sound design for theater and dance, he purses his career as sound engineer. His collaborators include: Marie Béland, Alexa-Jeanne Dubé, La Fratrie, Cirque l'envers, La 2ieme porte à gauche, Audrey Rochette, Émile Pineault, Mykalle Bielinsky, Claudel Doucet et Sébastien b. Gagnon. He has had the opportunity to perform in Canada, Lithuania, Germany, Sweden, Poland, France, UK and Mexico.
Website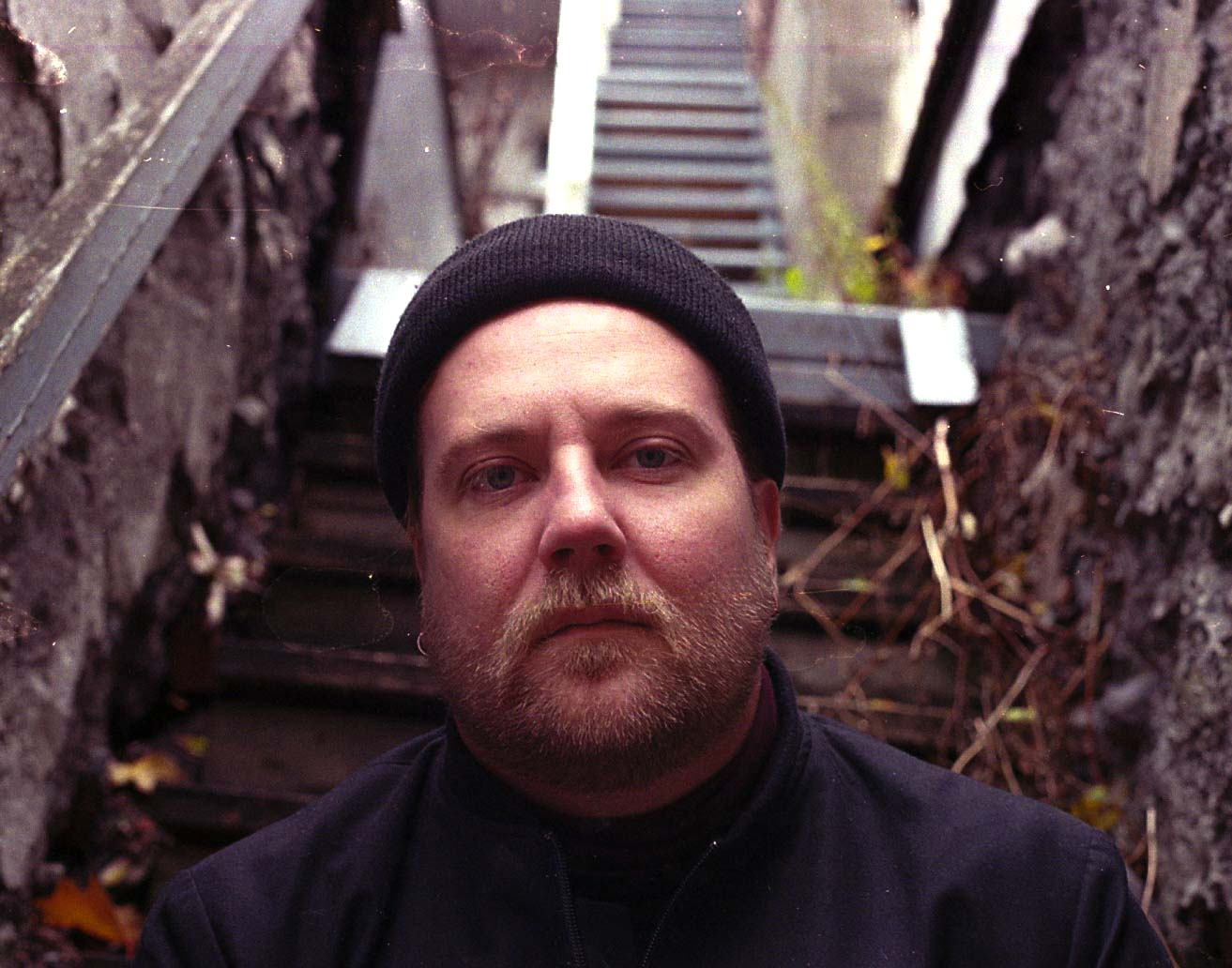 Photo credit: Geneviève Grenier


January 27, 2022
Electrochoc n° 3
Maxime Corbeil-Perron
Conférence 7:30 pm / Concert 8:00 pm
Akousma in collaboration with the Conservatoire de musique de Montréal
This concert will feature audiovisual and acousmatic works.
Maxime Corbeil-Perron is a Montréal artist whose work has been highlighted by numerous international competitions, media, and festivals. His artistic practice has evolved in various forms including audiovisual performance, experimental film, electroacoustic composition, improvisation, sound art, and installation. Taking an approach akin to media archaeology, his current projects look for the relationship between obsolete media technologies and contemporary software, in search of new aesthetic possibilities.
Website
/
︎
Photo credit: Rémy Ogez
March 17, 2022
Soundwich
n° 2
Conference 7:30 pm / Concert 8 pm
Akousma in collaboration with the Conservatoire de musique de Montréal
An initiative by students at the Conservatoire, the Soundwich series brings together young composers from university programs with those from Montréal's experimental underground scene. Sit back, enjoy, and expect the unexpected!
April 24, 2022
Électrochoc n° 4

Pierre-Luc Lecours
Conference 7:30 pm / Concert 8:00 pm
Akousma in collaboration with the Conservatoire de musique de Montréal
This concert will feature three new pieces by composer Pierre-Luc Lecours. With techniques ranging from sound synthesis to the use of reappropriated objects, each of the three works will offer a unique insight into the composer's artistic process. Three separate spaces will be installed within the multimedia room at the Conservatoire de musique de Montréal for the pieces' performance.
Pierre-Luc Lecours is a composer and multidisciplinary artist based in Montréal. His artistic practice covers many different mediums and aesthetics, ranging from music to video and performance. His work is characterized by a search for expressiveness in projects exploring an artistic process aimed at drawing relationships between form, format, and content—in other words, between the presentation, articulation, and meaning of the material. His influences come as much from the currents of instrumental and electroacoustic contemporary music as from electronic and experimental music. His performances feature everyday objects combined with traditional instrumentation and written-down scoring.
Website
/ ︎ @pierreluclecours